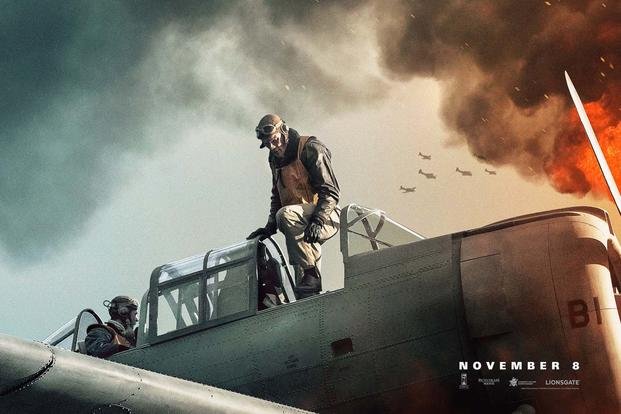 I will admit Midway is not the best WWII movie I have seen, but it was an entertaining film that left me satisfied.
Midway Chronicles the well-known story of the Battle of Midway, which took place in June of 1942. The film begins by showing the bombing of Pearl Harbor and includes brief scenes from the Battle of The Coral Sea.
The plotline focuses on Richard "Dick" Best, a naval pilot, and Edwin T Layton an intelligence officer for the US Navy. The film also tells the story of many other pilots and Sailors. Having a vast number of storylines makes the plot hard to follow when it comes to individual characters. I feel, however, that this doesn't mean that the film's plot is a total bust. The best way to watch this film is to try to pay attention to the events rather than the individual characters. The film's goal, I feel, is to capture the event as a whole rather than trying to focus on the story of one individual.
If you do, I promise you will be entertained. What the movie may lack in character development it makes up for in breathtaking special effects that leave you with an interesting perspective. The film shows what it must have looked like from the pilot's cockpit. It shows how terrifying it must have been trying to dive bomb an enemy ship, bullets flying all around, planes blowing up beside you, whilst tearing towards the ground at reckless speeds.
Even though the film favors the story of the US, it does a good job at remaining somewhat neutral, sharing stories of bravery and honor from both US and Japanese servicemen.
All and all I left the theater very pleased. I wouldn't call this film groundbreaking, or even spectacular really. I will say however that it left me with a deep respect for my forefathers and for their bravery in the face of danger I couldn't possibly imagine. All things considered, Midway is definitely a good movie worth your time.